Fostering
For every foster that opens their heart and home to a pet, that is another pet saved from suffering. A foster parent takes in the pet as their own: they love the pet, help the pet adapt to a new home and take care of all their daily needs.
Lakeshore PAWS will provide all necessary foster supplies (e.g. food, beds, crate, etc.) also, all medical expenses will be covered by Lakeshore PAWS. As a foster parent, you will also talk to potential adopters, informing them of details you acquire during fostering, such as the personality or temperament of the pet. In this way, the individual(s) interested in adopting the pet can better decide if the pet is right for their family.
We often have different needs for our fosters, such as a foster to care for a long timer dog that isn't doing well in the shelter. We typically will allow dogs who have been in the kennels at our shelter for more than 2-3 weeks to go into foster.
Please feel free to read through our Foster FAQ.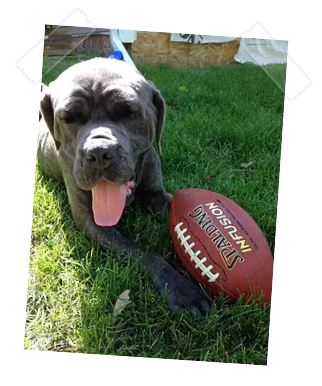 Read Before Applying
By applying to serve as a foster care guardian for Lakeshore PAWS, I understand and agree to the following:
​I will be responsible for the welfare and humane care of the companion animal(s) placed in my home.
The companion animal(s) is the property of Lakeshore PAWS and therefore, any sale, trading or re-homing of the animals(s) is strictly prohibited.
I will notify Lakeshore PAWS as soon as possible if the foster animal becomes ill, lost, bites me or anyone else or threatens the well-being of any person or animal.
If the animal becomes sick while in my care, I will contact Lakeshore PAWS firs to send a vet authorization form and tell me which approved vet to take the sick animal to.
If I decided to take a sick dog or pup from Lakeshore PAWS to foster or one that I am fostering becomes sick, I realize that I need to keep it separate from any animals that I have and if the dog or pup is not kept separate and gets my own pets sick, I realize that it is my responsibility to pay for any vet bills associated with my pets.
I will not bring a sick dog or puppy from Lakeshore PAWS to any dog park, kennels or anywhere else there are other dogs that can get sick as well. If my own dogs are exposed to the sick pup, then I will not bring my dogs to the dog park or anywhere else it can make others sick until all animals are cleared of sickness.
I will provide the Lakeshore PAWS office with updates on the foster animal(s) health and well-being upon request.
I will make the foster animal available for off-site adoption events as needed.
I will return the foster animal when requested.
If I can no longer care for the companion animal(s), I will immediately contact Lakeshore PAWS and make arrangements to return the animal to Lakeshore PAWS.
I will comply with all city and county code provisions governing companion animals.
I understand that the foster animal(s) in my guardianship may or may not be placed in adoptive homes.
I further understand that serving as a foster care guardian carries with it certain risks of physical injuries, including, but not limited to: bites, scratches and other injuries.
If approved to serve as a foster care guardian, I will assume the risk for any and all injuries that may arise while caring for Lakeshore PAWS' foster animal(s) and will release, hold harmless, and indemnify Lakeshore PAWS and the employees, offices, agents and assigns of these entities from any claim of claims which may arise out of any incident connected with or in any way related to the undersigned's participation as a foster care guardian. This includes claims for personal injury, property damage, and/or any other type of harm to injury to the foster guard guardian, members of the guardian's family, including guests and invitees.
By applying below, you are confirming that you have read the above terms.