Deciding what's for dinner has never been easier! A simple way to support Lakeshore PAWS is to eat at a location that hosts a "Dine to Donate" event for us. We have a couple of different ones each month at multiple locations around the region! It's as simple as ordering your meal and they donate a percentage of their daily sales to us! It's a win, win. Below is a schedule where you can figure out when and where you can support Lakeshore PAWS by dining to donate!
Little Caesar's Fundraiser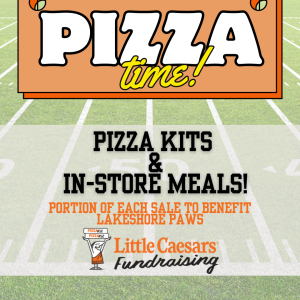 We got game day covered! We are once again selling Little Caesar's pizza kits delivered right to your door. A portion of each sale will be donated back to Lakeshore PAWS.
They've also added a new option for people on the go! You can order meal deals to be picked up at your local Little Caesars! Just purchase the code and redeem it online and part of your order gets donated back to us!
You can head to the fundraiser by clicking
here
.
This fundraiser lasts until November 20th! If you were looking for your excuse to have pizza every week, here it is!
Here's to pizza, Lakeshore PAWS, and your favorite team winning.
Little Caesar's Fundraiser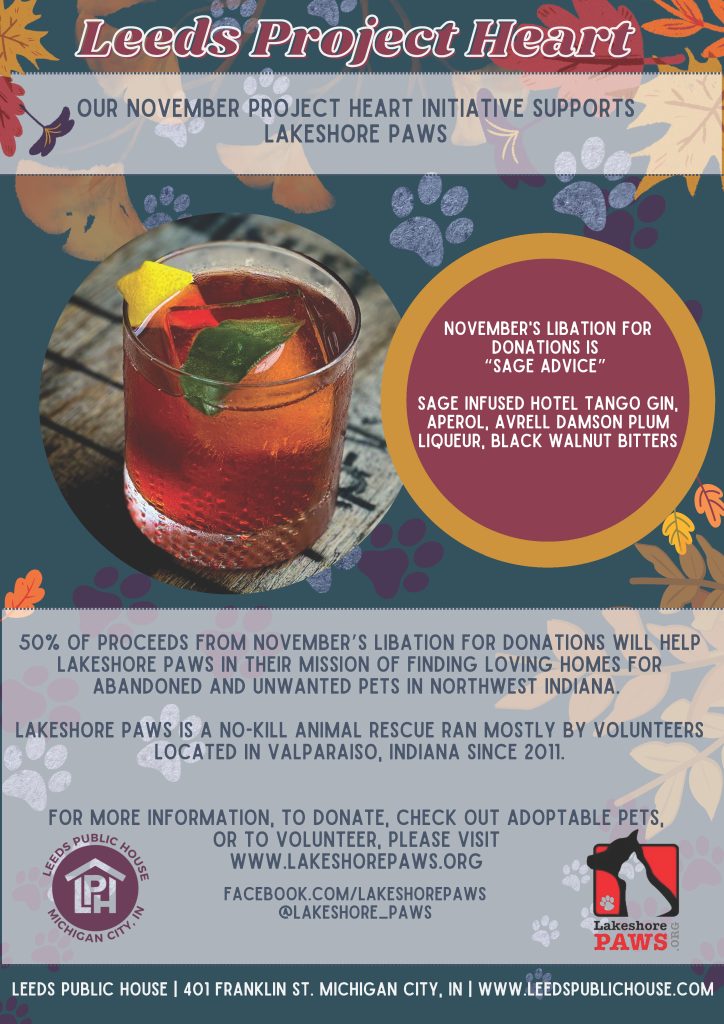 Head over to Leed's Public House during November and order their cocktail of the month "Sage Advice." 50% of proceeds from "Sage Advice" will be donated to Lakeshore PAWS! You can head to their Facebook but clicking
here
.